Bruker Cellular Analysis is uniquely enabling the exploration of the
phenome and mastery of single cells for all labs & scientists
through a simple and accessible workflow.
Bruker Cellular Analysis: Defined
Understand how the Phenome, the sum of all of the cell's phenotypic traits, can be explored with Bruker Cellular Analysis' systems.
Our
Product Suites
Enable These Applications
Manage your discovery & development leveraging the phenome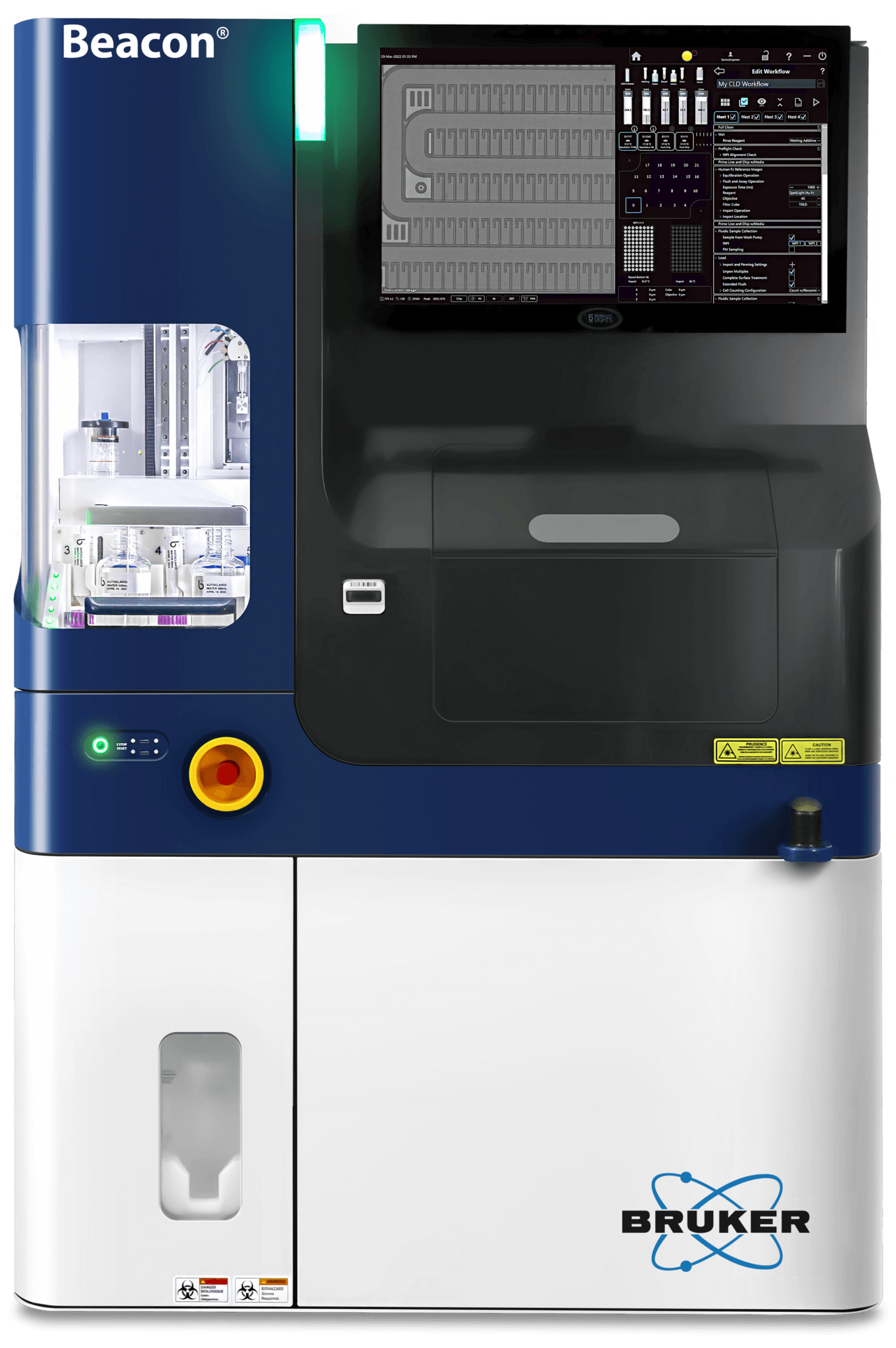 Accelerate your product development by analyzing the phenotype and genotype of single cells or clones and generating insights by rapidly screening 1000s of cells at once.
Product Suite
Proteomic Barcoding
Capture highly multiplexed cytokine, chemokine, and phosphoprotein signatures from single cells to predict disease progression, treatment resistance, and therapeutic efficacy.
Reveal Suite of
Phenomic Applications
Optofluidic Workflows:
Beacon
Proteomic Barcoding Solutions:
IsoSpark
See how top researchers use our technology to shape the next wave of scientific innovation.