A personalized functional
proteomics system for every lab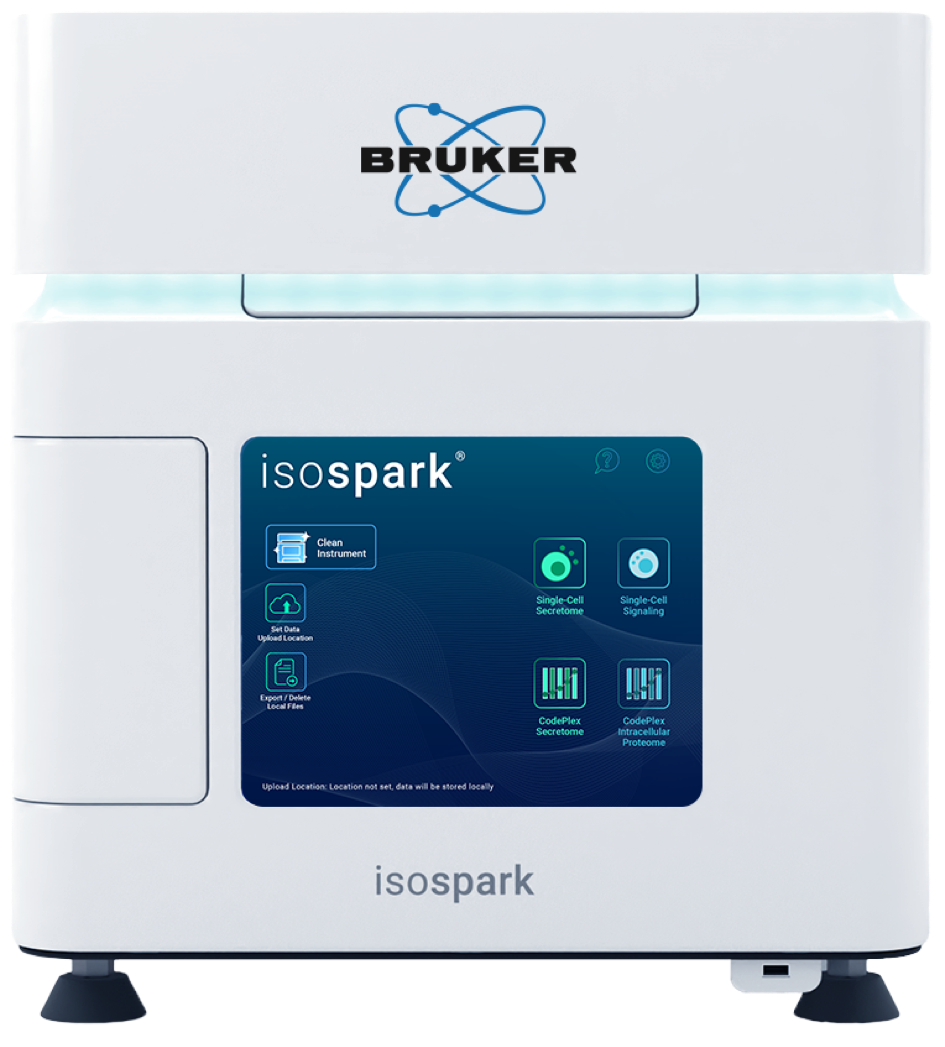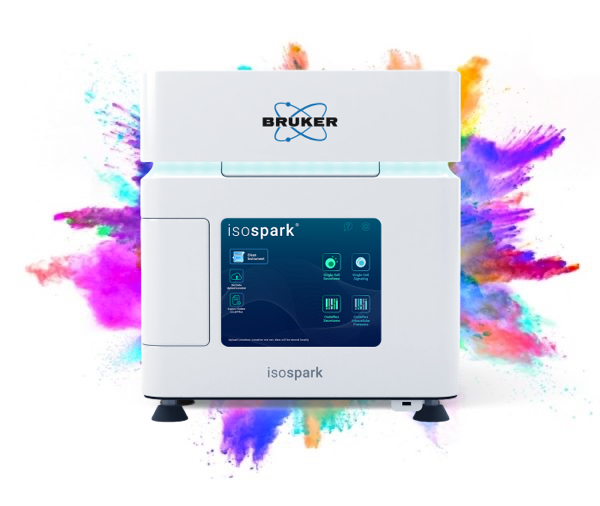 Accelerate immune medicine across research areas & high-impact applications. All in one, beautifully designed and intuitive system that fits on any lab bench.
Across all applications, discover immune profiling insights unattainable with any other system.
Multiple unique applications
The Gold Standard for Single Cell Functional Proteomics
Accelerate personalized, durable, and curative medicines. We innovated the only way to measure the true function of each cell and identify the rare subsets of highly functional cells driving response.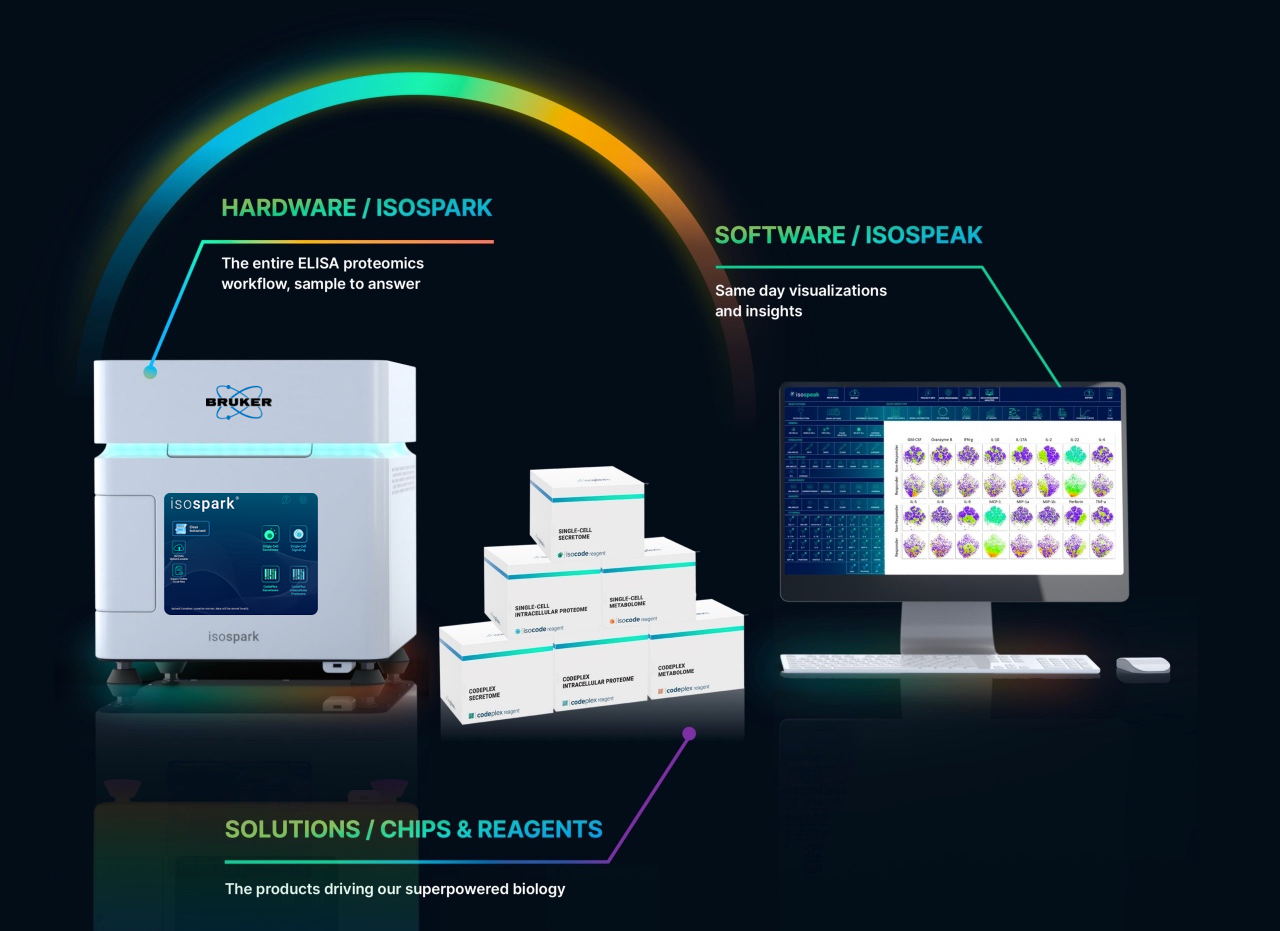 The Products Driving Our Highly Functional Biology
Functional Immune Landscaping
Accelerate the ability to stratify patients using highly functional immune biomarkers and accelerate path to the clinic with higher potency immune therapies.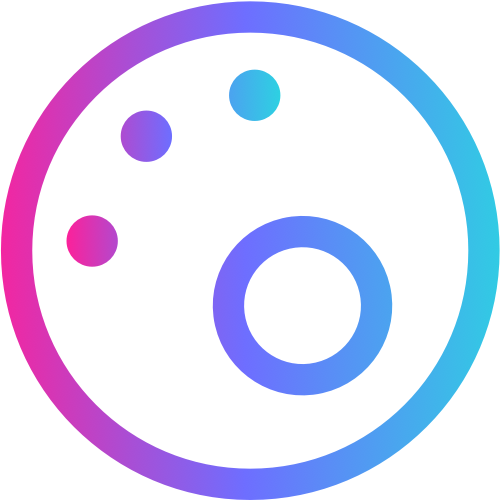 Intracellular Signaling Omics
Identify adaptive signaling networks to accelerate development of targeted therapies to overcome resistance & metastases.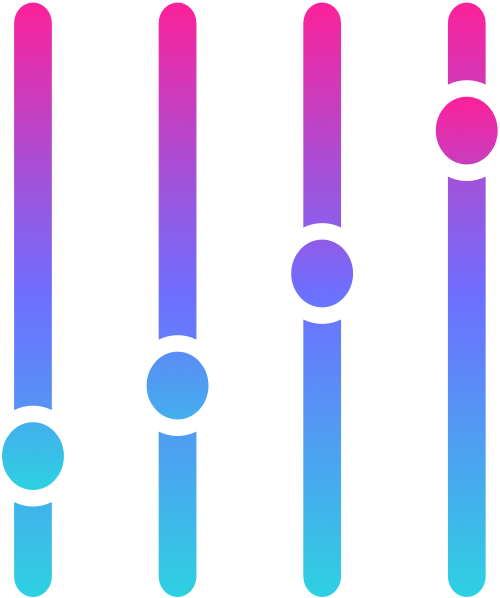 High-plex Automated Immunoassays
For the first time, unleash highly functional and automated multiplexed proteomics in very low sample volumes for any lab to access insights right away.
Leave tedious and expensive traditional
workflows behind
Shorten your time to insights
from months to days
Harness the most powerful cells to
Proteomics have never been easier. With an automated proteomics workflow, you'll gain unique insights on day one.

Our end to end solution can be accessed by any lab to drive immediate insights and accelerate the development of curative medicines.

Our completely automated ELISA workflow eliminates user error and maximizes consistency.

Make sense of complex data and instantly analyze your samples down to the individual cell, biomarker, and cytokine.
Highly Functional Biology
Engineering innovations for highly functional biology. Our uniquely predictive highly functional biology is now available in an end-to-end solution - so that any lab can gain access to insights and accelerate the development of curative therapies.
Multi-colored lasers enable sensitive and precision imaging of each cell via surface fluorescence, enabling quantitative detection of protein associated with each single cell.
Fluidics Enabled Flow Cells
Our fluidics enabled flow cell allows us to deliver the highest quality ELISA reagents with uniform flow in a completely hands-off manner, maximizing consistency.
Deep Hardware Connection with the Software
Access the most efficient lab collaboration tool with advanced figures and export features that help drive decisions across the organization.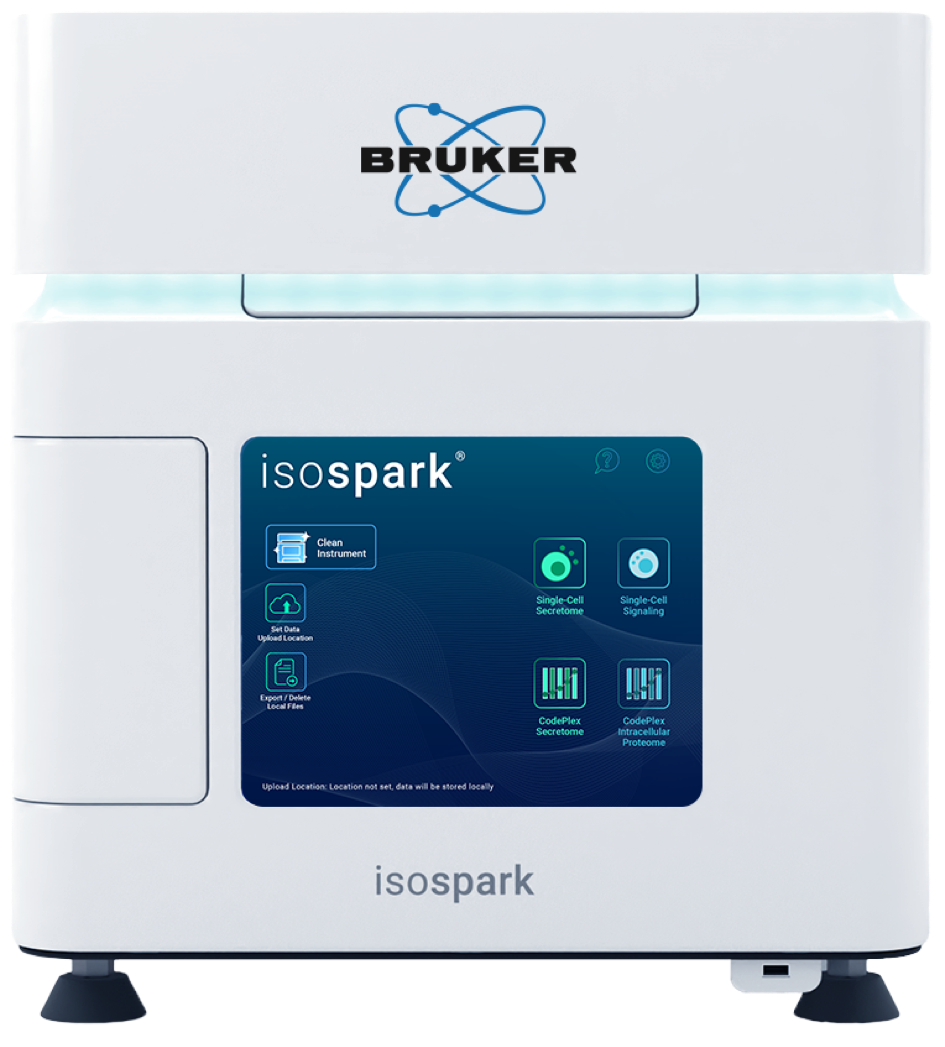 A Personalized Proteomics System for Any Lab
Combining highly functional innovations into a system with just 18 inches in foot print for ease of use and same day insights.
Highly Functional
Proteomics for Every Lab
Discover the right system for your lab's throughput and immune landscaping needs.
A personalized proteomics system for any lab
A high capacity instrument enabling higher throughput
An advanced setup for complete functional immune landscaping
Reveal Predictive Insights
Same day visualizations and insights. Visualize, analyze, and export your data with a click of a button - no technicians needed.
The Most Advanced Functional Analysis Software
Built for push button data visualization and explanation of key mechanistic and predictive insights driving immune medicine. Just toggle ON and OFF the parameters you wish to analyze, and IsoSpeak will do the rest!
Same day visualizations and insights. Visualize, analyze, and export your data with a click of a button - no technicians needed.
Same day visualizations and insights. Visualize, analyze, and export your data with a click of a button - no technicians needed.
2D & 3D t-SNE
Detect functional drivers of Donor, Polyfunctional & Dominant groups
Polyfunctional Heatmap
Uncover critical cell subpopulations in the condition/group of interest
Single-Cell Polyfunctional Overview
Reveal the highly functional polyfunctionality of your selected samples
Single-Cell Polyfunctional Strength Index (PSI)
Measure the highly functional potency of different immune cell types & predict response
Spark the next big breakthrough